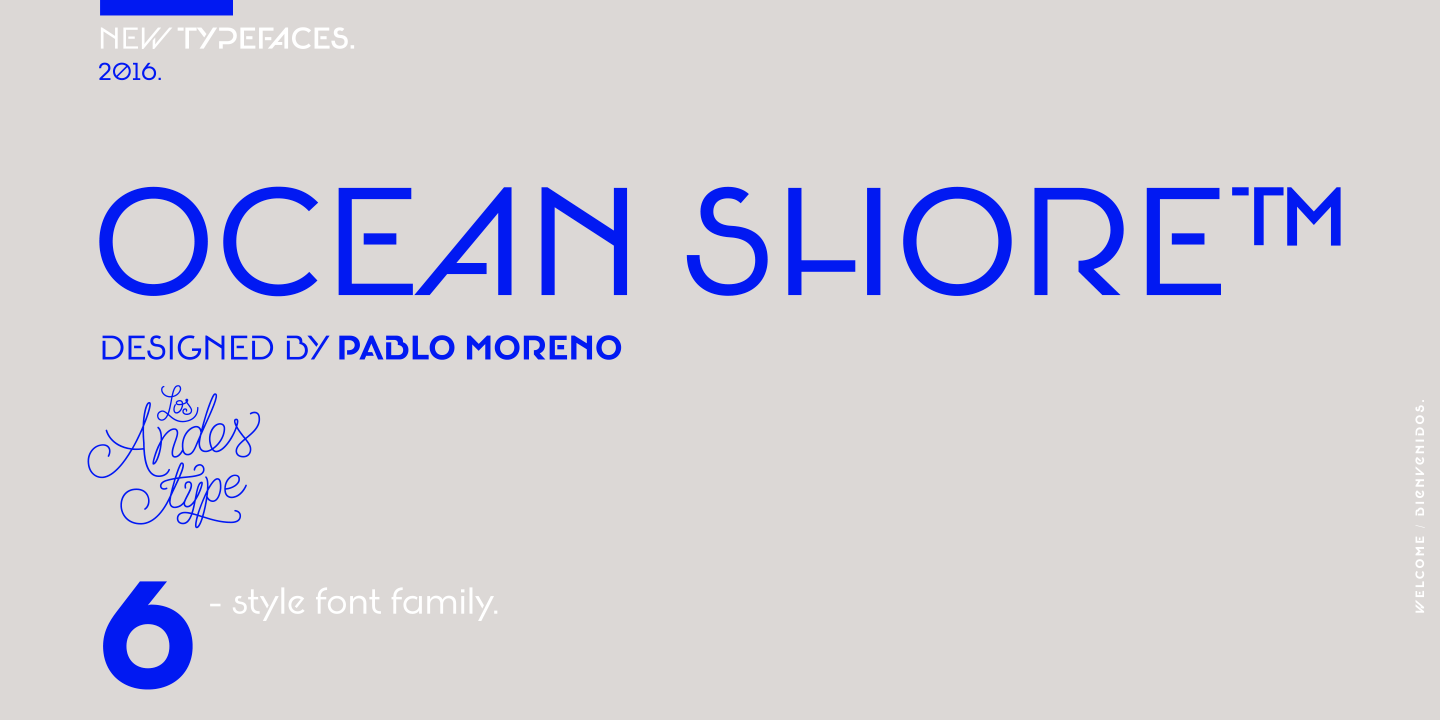 -
OceanShore™ is a modern display sans typeface with stencil characteristics and based on geometric shapes. That when combined gives the font a retro-futuristic look and makes it ideal for big and catchy editorial headlines. 
The family includes 6 styles, from Thin to Bold, each of them in a wide variety of alternates and ligatures that provides the users with a number of choices when composing. Each font comprises more than 550 characters and supports over 200 Latin languages.
OceanShore™ is well-suited for headlines, short text, posters, flyers and so on.
OceanShore™ was featured in "Rising stars" of myfont.com like "Under the radar". If you want to read the complete text. Click Here.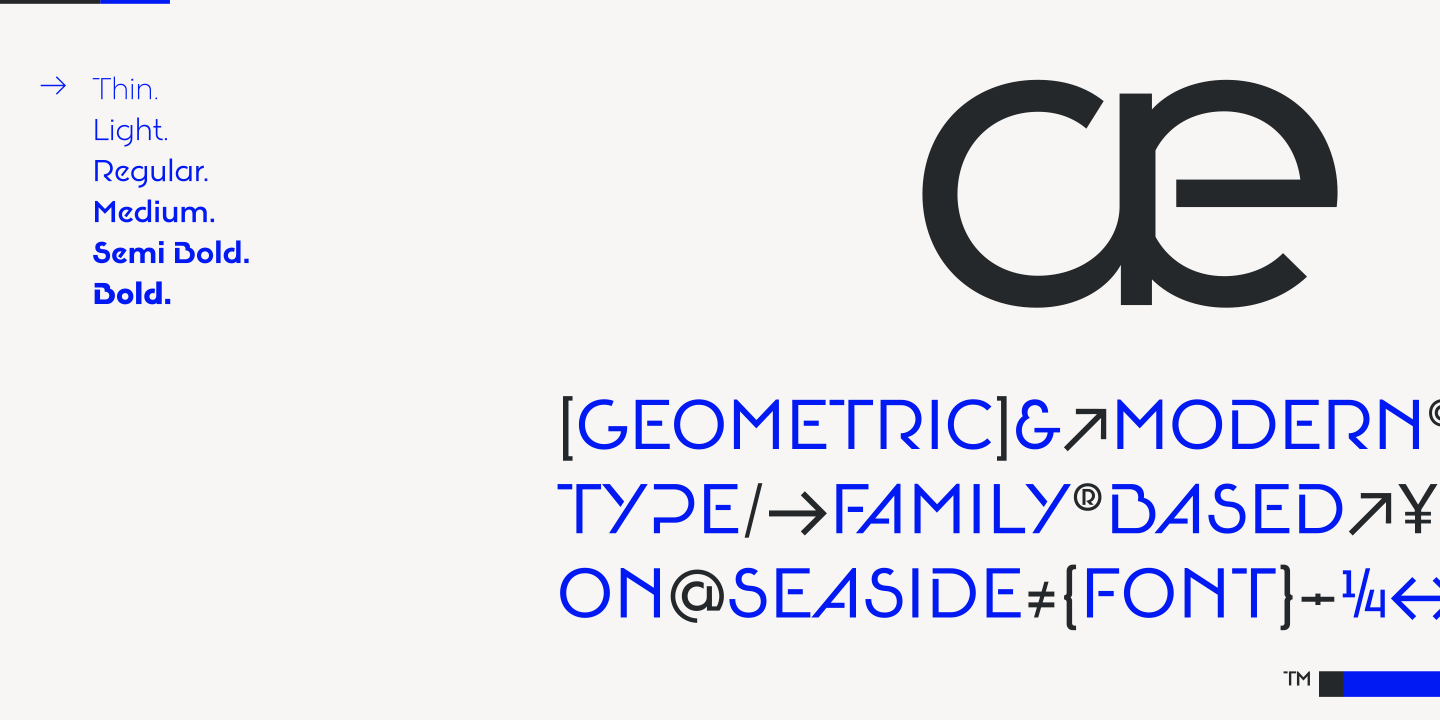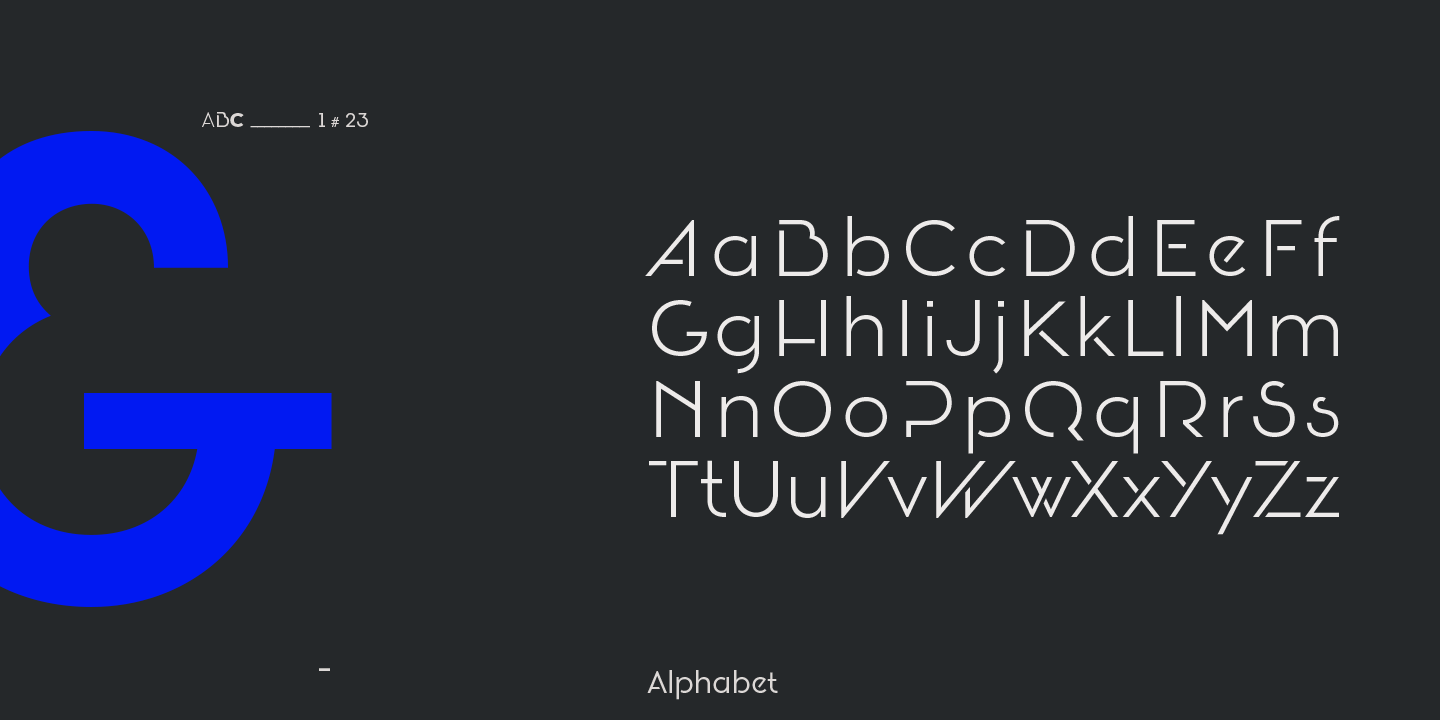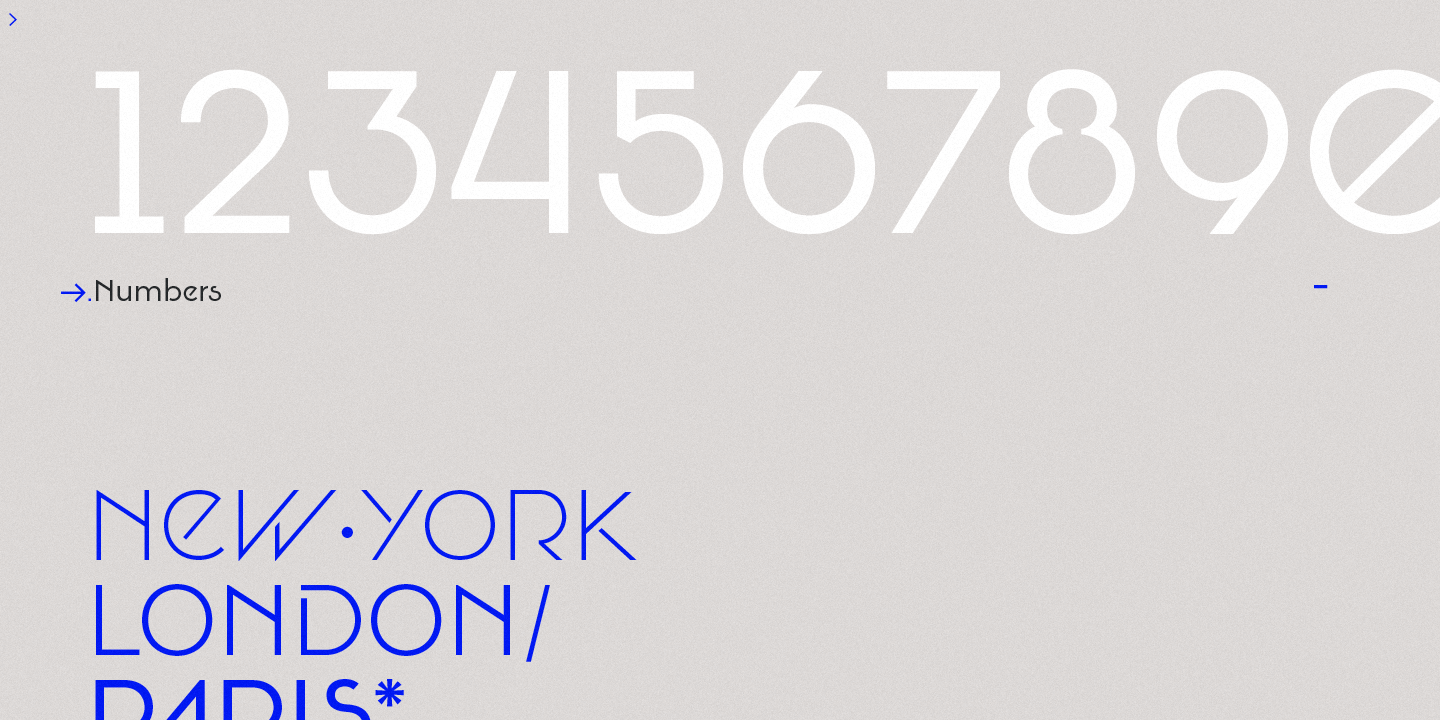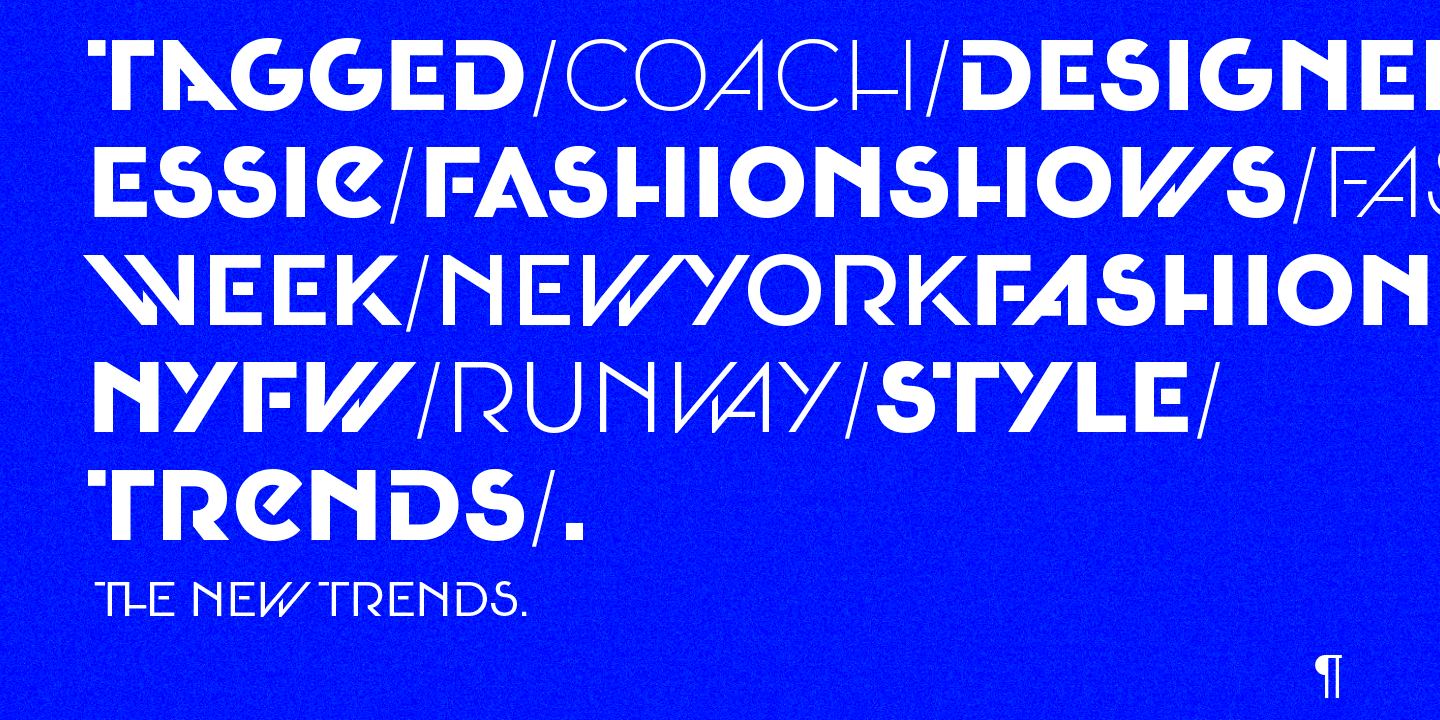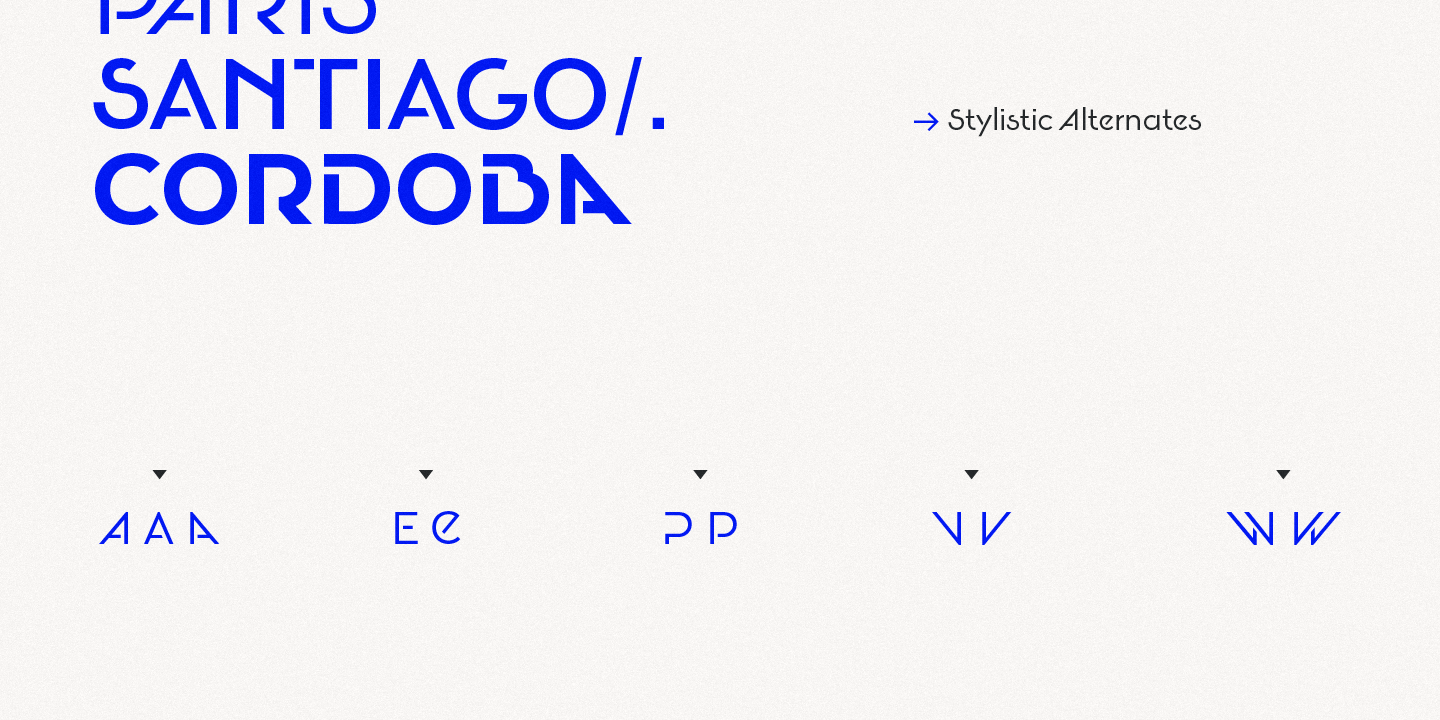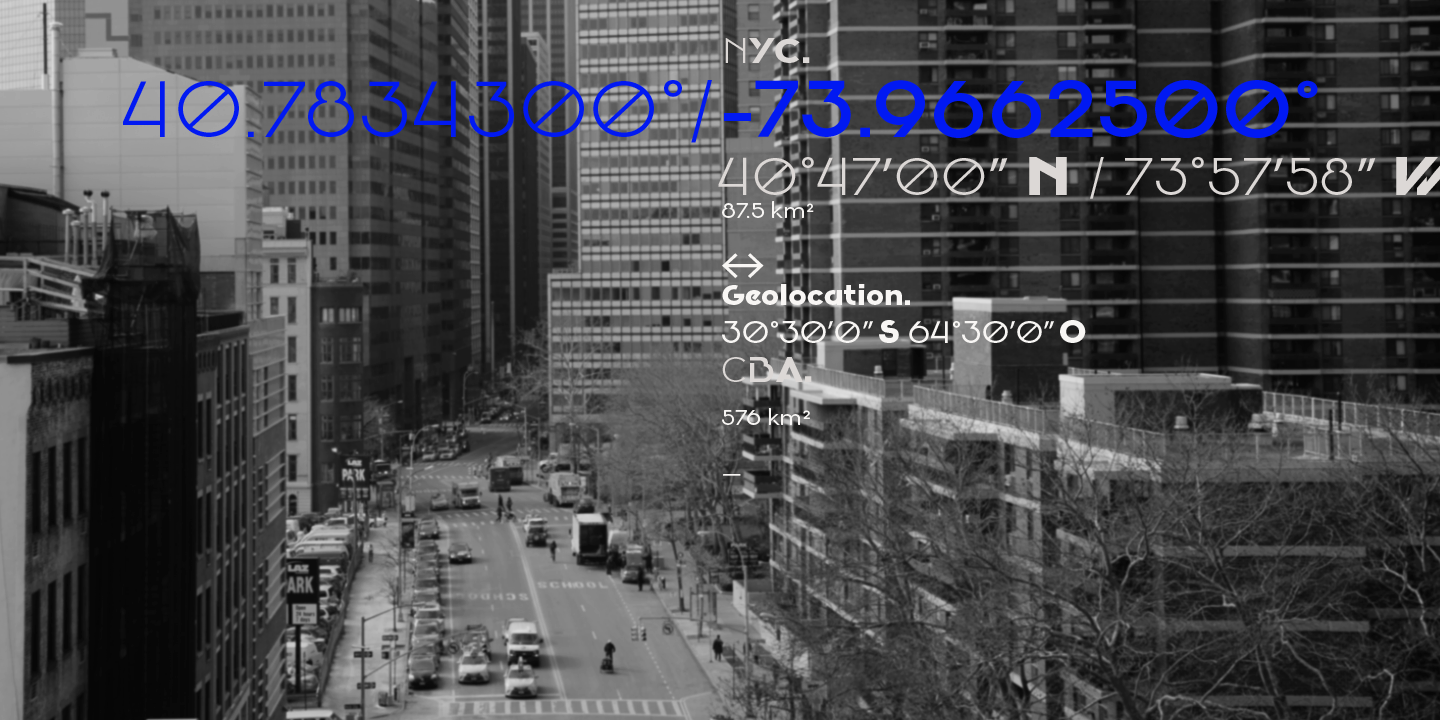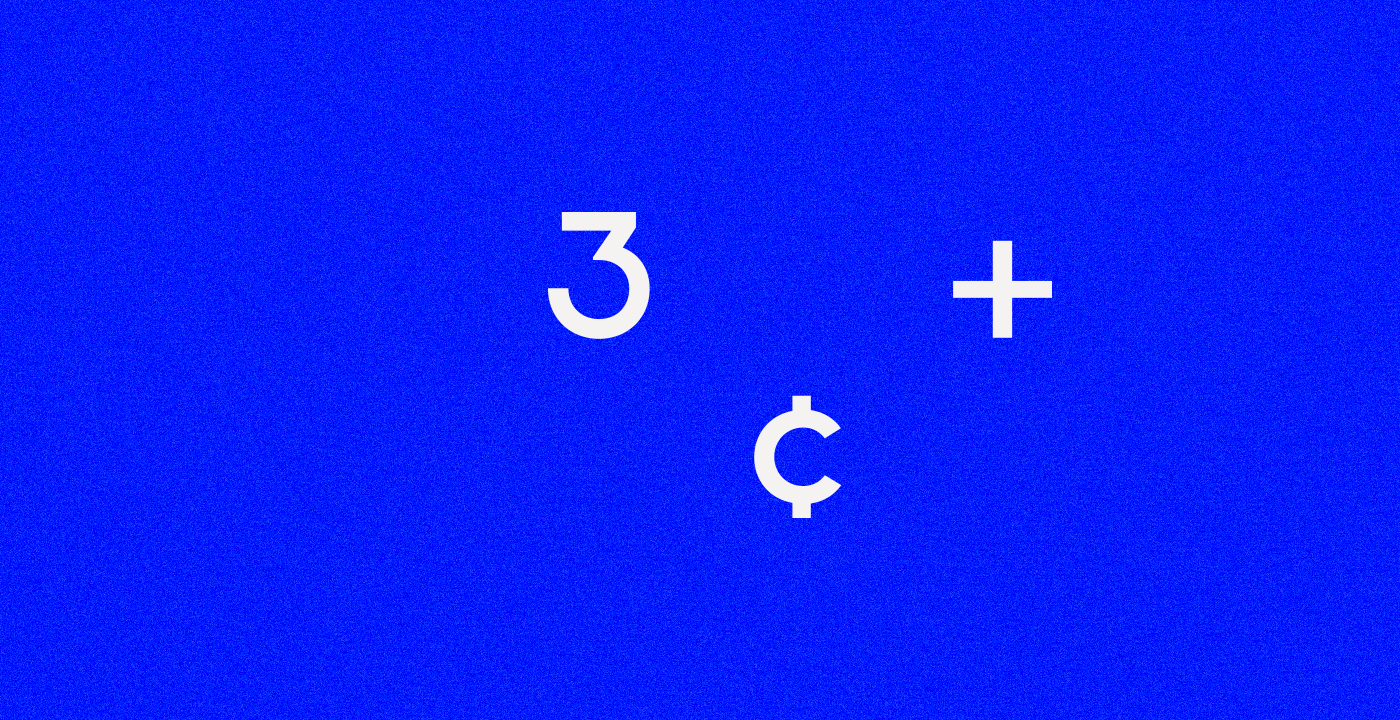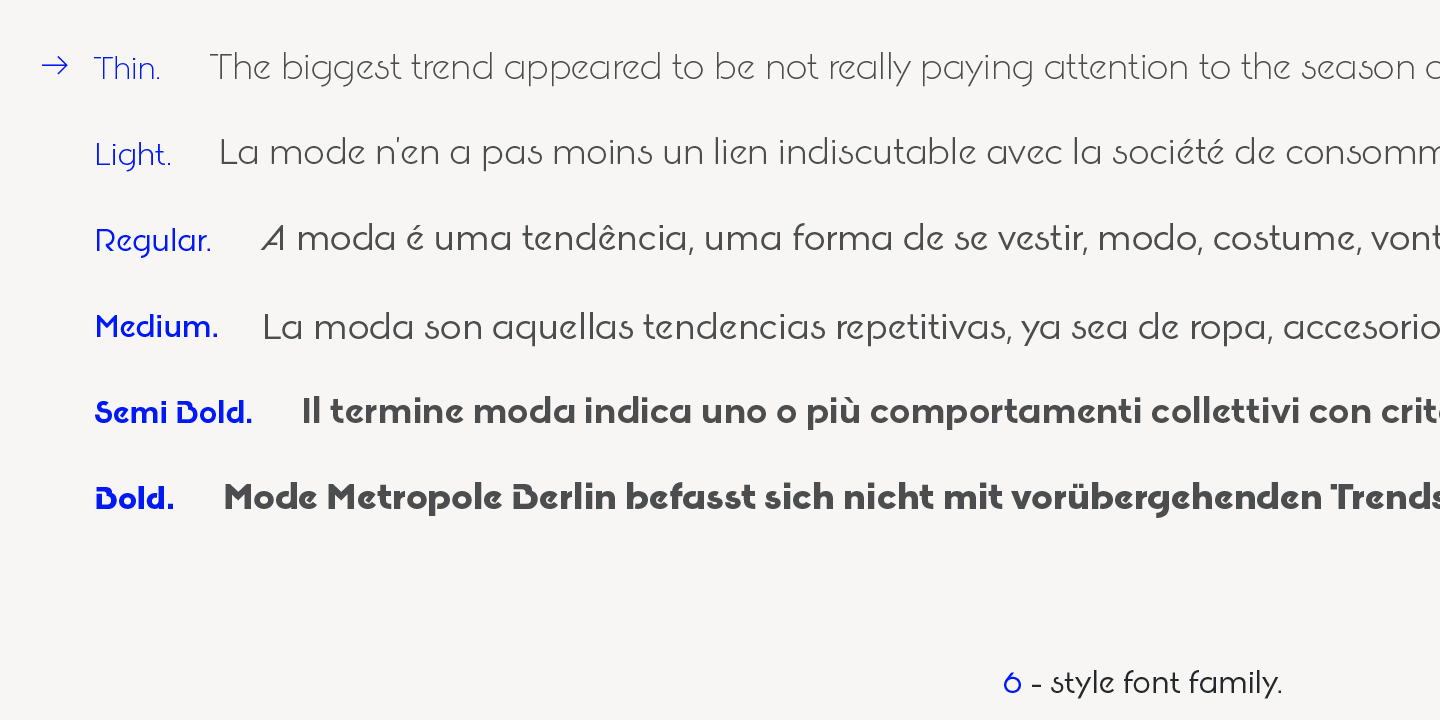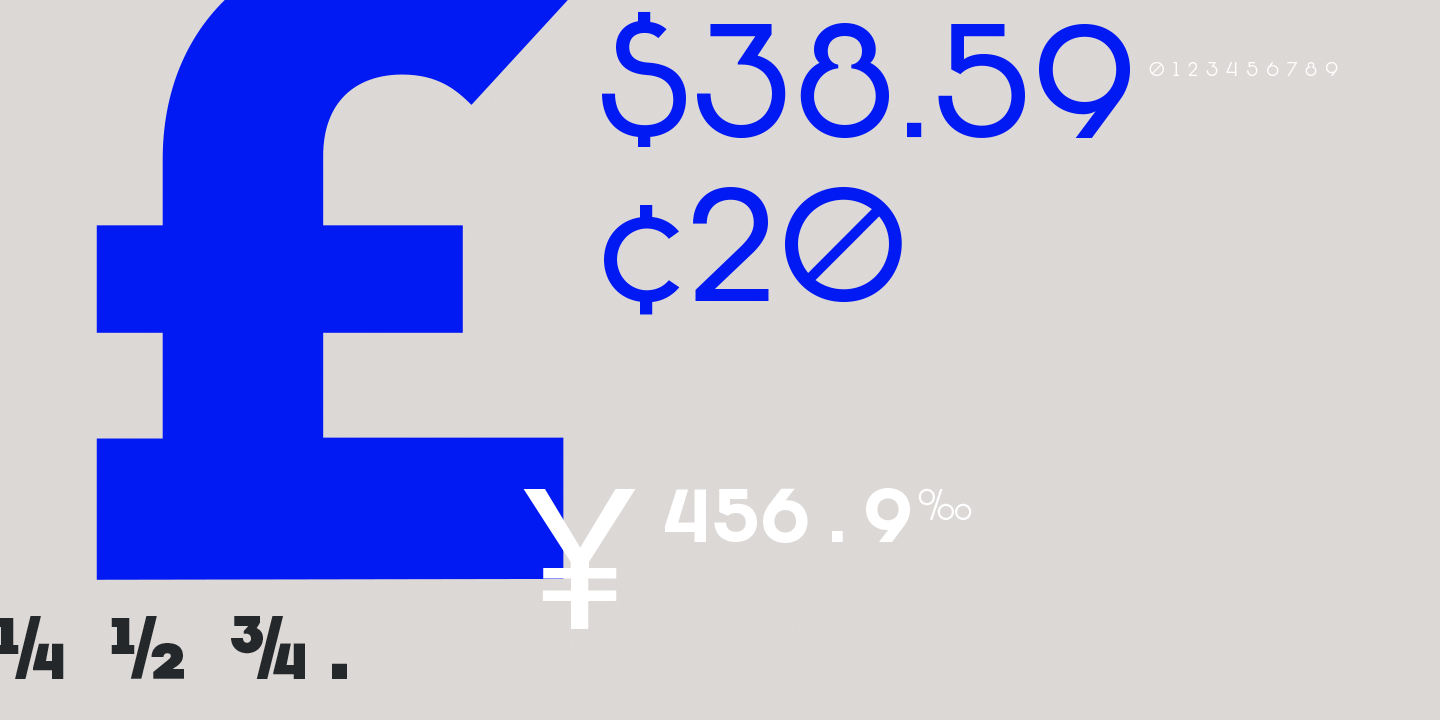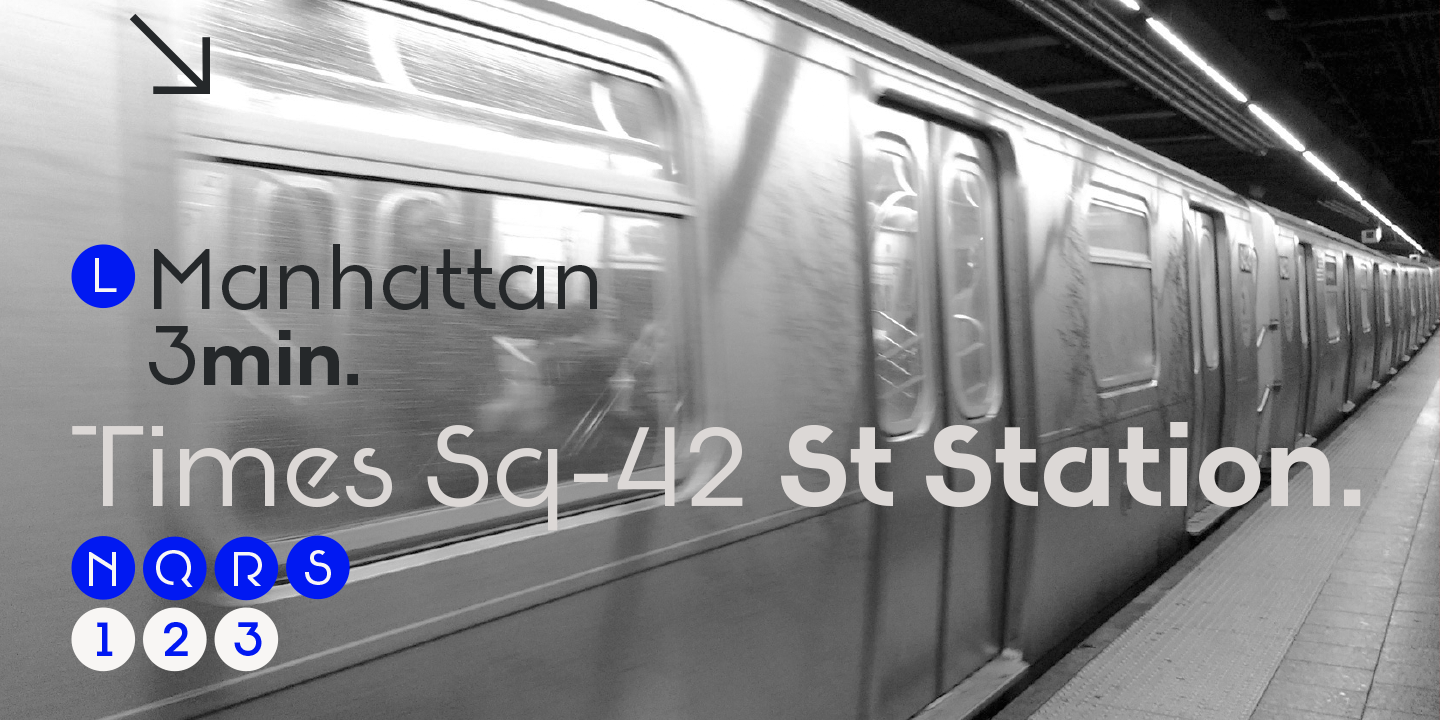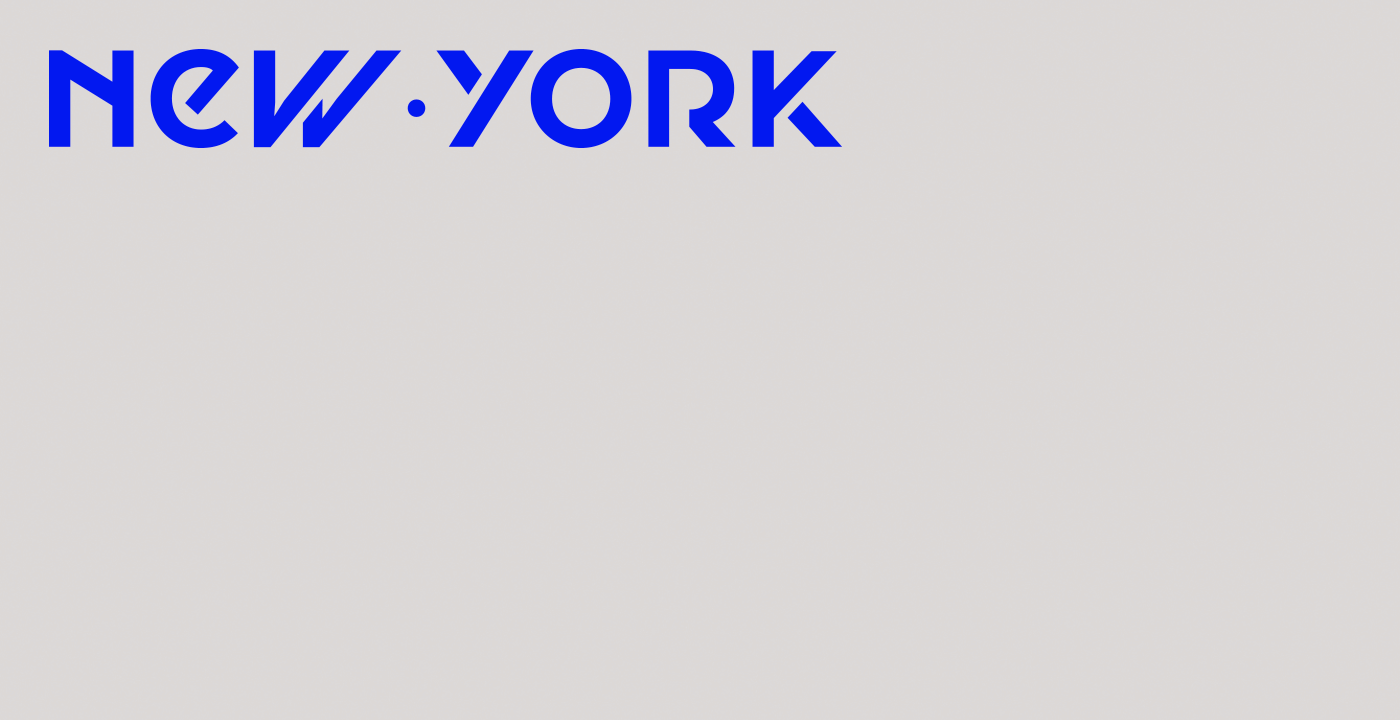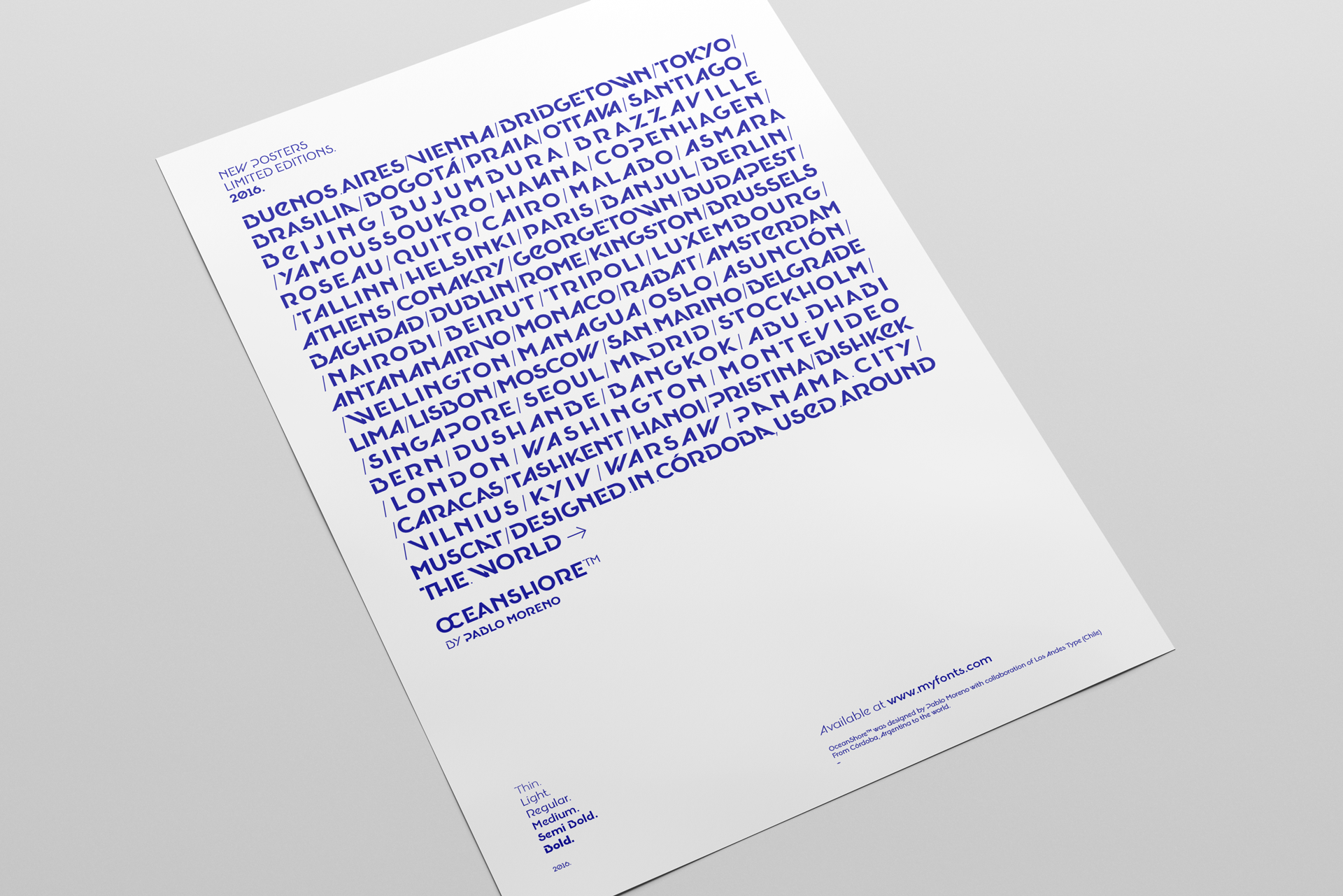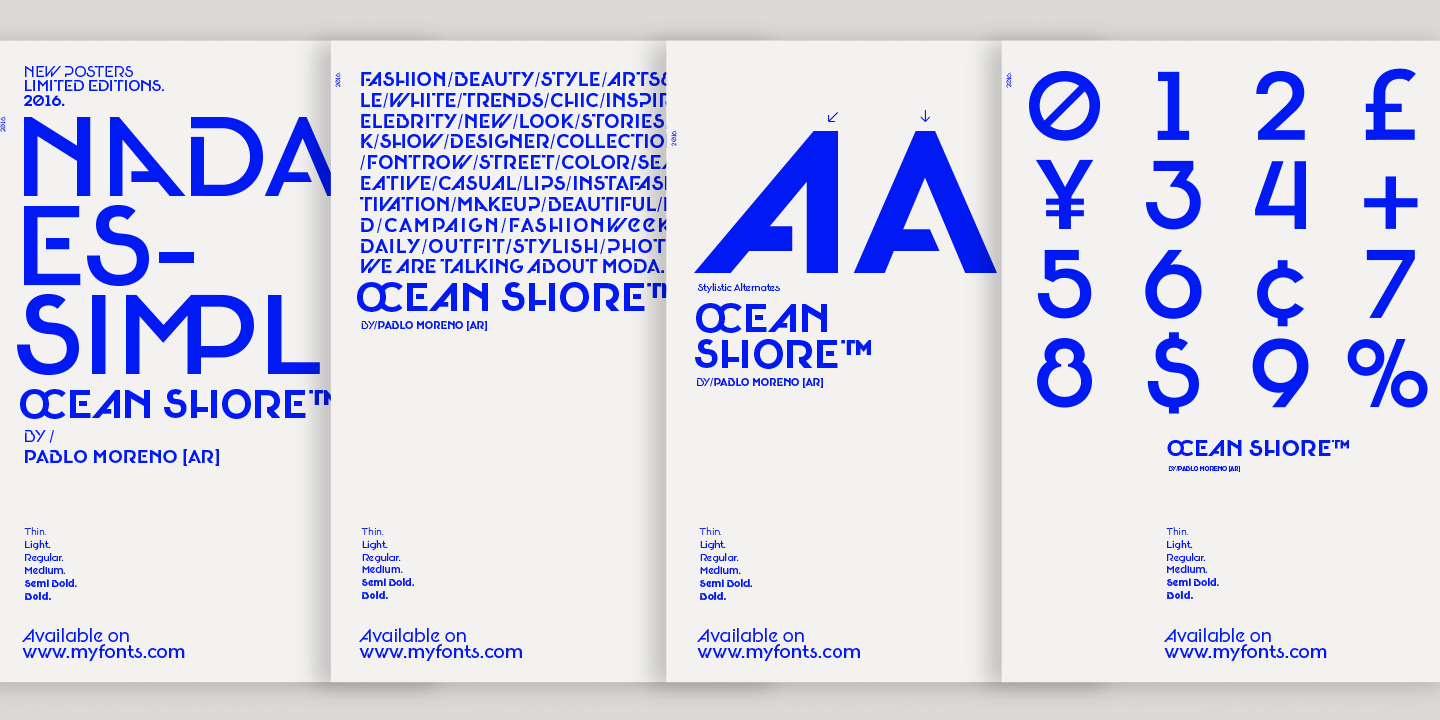 Design by Pablo Moreno and Los Andes Type.
2016.